Franco Zeffirelli's Jesus of Nazareth Class
Bible Studies All Church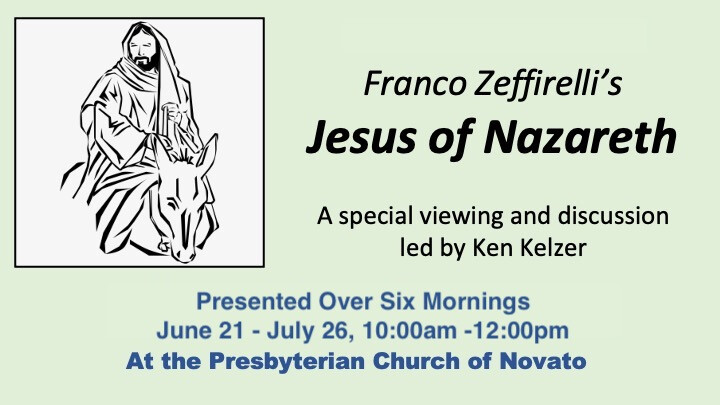 Dates: Wednesday Mornings, June 21 - July 26
Time:10:00am -12:00pm, Noon.
Location: Presbyterian Church of Novato, 710 Wilson Ave.
To register click HERE.
PCN will present again the classic film Jesus of Nazareth, directed by Franco Zeffirelli. This inspiring film, shown on our new, big screen TV, makes the life and teachings of Jesus so vivid, personal and real like no other movie on Jesus' life. Each one-hour section will be followed by group discussion and personal sharing. Hosted and moderated by Ken Kelzer, the series is open to all. Join us on Six Wednesday Mornings at 10:00am -12:00pm, Noon.
Early Registration Recommended! Register Here or at (415) 897-6152.