SEEkers: Evening Kids Program
Children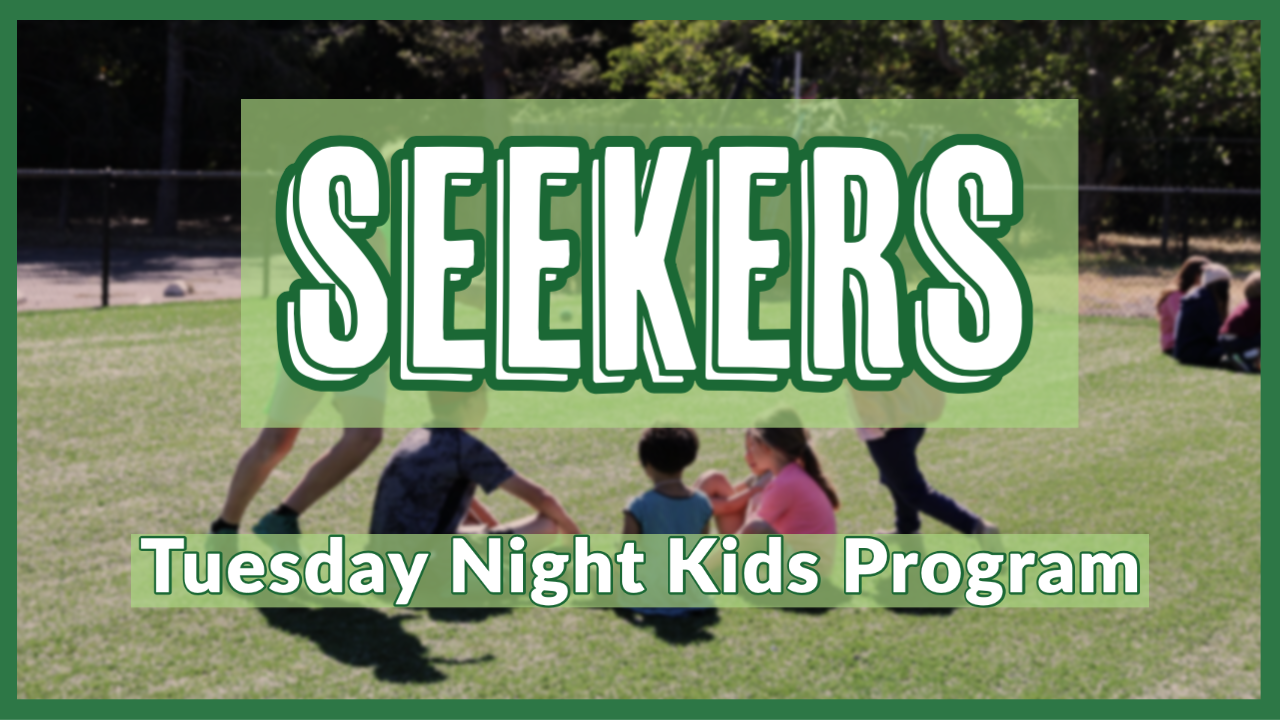 Seekers runs on Tuesdays from 5:30-7:30, Sep 27-Nov 29 and Jan 10-Apr 4. Students will have the opportunity to experience the all-embracing love of God in a community striving to live out the teachings of Jesus. Our program includes a family-style dinner, games, crafts, worship and Bible stories. Ages 0 through 8th grade are welcome. For those of you who have been to our VBS, Seekers is a very similar style program.
Our registration fees for each semester of Seekers is 1st child is $80; each additional child is $60.
It covers the cost of the meals and supplies. We are extending Seekers longer! There will be 3 semesters, September - November, January - February and March - May.
SEEkers Calendar for 2023 - 2024:
This SEEkers year we are dividing our schedule into 3 semesters.

Semester 1
Sep 26 - Kick Off Night!
Oct 3 - TBD - Science Guy?
Oct 10 - Game Night
Oct 17 - Around the World
Oct 24 - Halloween/Harvest
Oct 31 NO SEEkers - Halloween
Nov 7 - Veterans Day
Nov 14 - Thanksgiving
Nov 21 Off - Thanksgiving Break
Nov 28 - Christmas
(Dec 3 Christmas Program)
Semester 2
Jan 9 - New Years'
Jan 16 - MLK
Jan 23 TBD - Science Guy?
Jan 30 TBD - Makers Space?
Feb 6 - Lunar New Years'
Feb 13 - Marti Gras (Whole Family Event)
Feb 20 NO SEEkers - Winter Break
Feb 27 - Winter Night

Semester 3
Mar 5 - Book Club (Dr. Seuss B-day)
Mar 12 - St. Patricks Day
Mar 19 - Backwards Night
Mar 26 - Space Night
(Mar 31 Sunday Easter Eggstravaganza)
April 2 - Easter
April 9 NO SEEkers - Spring Break
April 16 - Spring/ Tropical Night
April 23 NO SEEkers
April 30 - Crazy Hat Night
May 7 - End of Year Celebration
(June 17th - 21st Vacation Bible School!!)