What Is Stephen Ministry?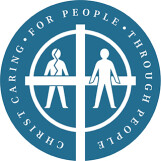 "Bear one another's burdens, and in this way, you will fulfill the law of Christ" (Galatians 6:2, NRSV)."
Stephen Ministry offers a proven and effective way to organize, equip, and supervise a team of congregation members—called Stephen Ministers—to provide high-quality, one-to-one, Christ-centered care to people in the congregation and the community experiencing life difficulties.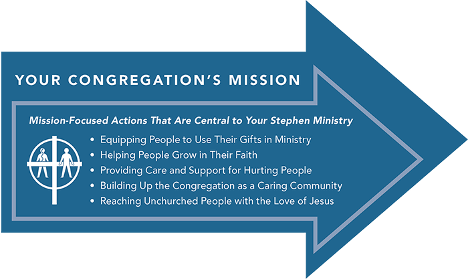 What Types of Needs Does Stephen Ministry Meet?
Stephen Ministry provides emotional and spiritual Care for people dealing with a wide range of life difficulties.
Common Caregiving Situations for Stephen Ministry*
Grief

Long-term illness, chronic conditions, disability
A major medical crisis
Job loss
Divorce, break-up, broken relationships
Pregnancy, birth, post-birth challenges
Infertility, miscarriage
Family caregiver stress
End of life, hospice
Financial difficulties
Major life transition (relocation, blended family, empty nest, retirement, move assisted living)
Military deployment of a loved one
The aftermath of a natural or human-caused disaster
*There are many reasons people may benefit from a Christian care giver. This list is by no means inclusive of every scenario.
Through Stephen Ministry, people experiencing these types of crises can receive excellent care for as long as needed.
Stephen Ministry Training
Stephen Ministry training equips congregation members to provide a high level of emotional and spiritual care to individuals experiencing a life crisis. The training is practical, relational, and interactive, covering essential caregiving topics such as these:
Distinctively Christian caring
Active listening
Relating assertively
Dealing with difficult emotions
Crisis theory and intervention
Confidentiality
Maintaining boundaries
Ministering during specific types of crises
Knowing when to work with their Stephen Leaders and the pastor to connect care receivers to a professional caregiver
Once Stephen Ministers have completed the 20 sessions of their initial training and choose to be matched with care receivers, they participate in regular supervision and continuing education with other Stephen Ministers and Leaders. This provides them with the support and guidance they need and helps them continue to grow as caregivers so they can offer the best care possible to their care receivers.
"To equip the saints for the work of the ministry, for building up the body of Christ, until all of us come to the unity of the faith and of the knowledge of the Son of God, to maturity, to the measure of the full statue of Christ." –Ephesians 4: 12-13
Stephen Minister Training
The Stephen Ministry Training course will begin in January. Please prayerfully consider joining the team of uniquely qualified Christian Caregivers who partner with Jesus, the Curegiver, to care for our congregation and community.
For More Information & to Get Involved!
For more information about becoming a Stephen Minister or to look into having a Stephen Minister for you or someone you know, please contact Sally Carbonaro at or call 650.799.4691.