SEEKERS: Kids Program
Children All Church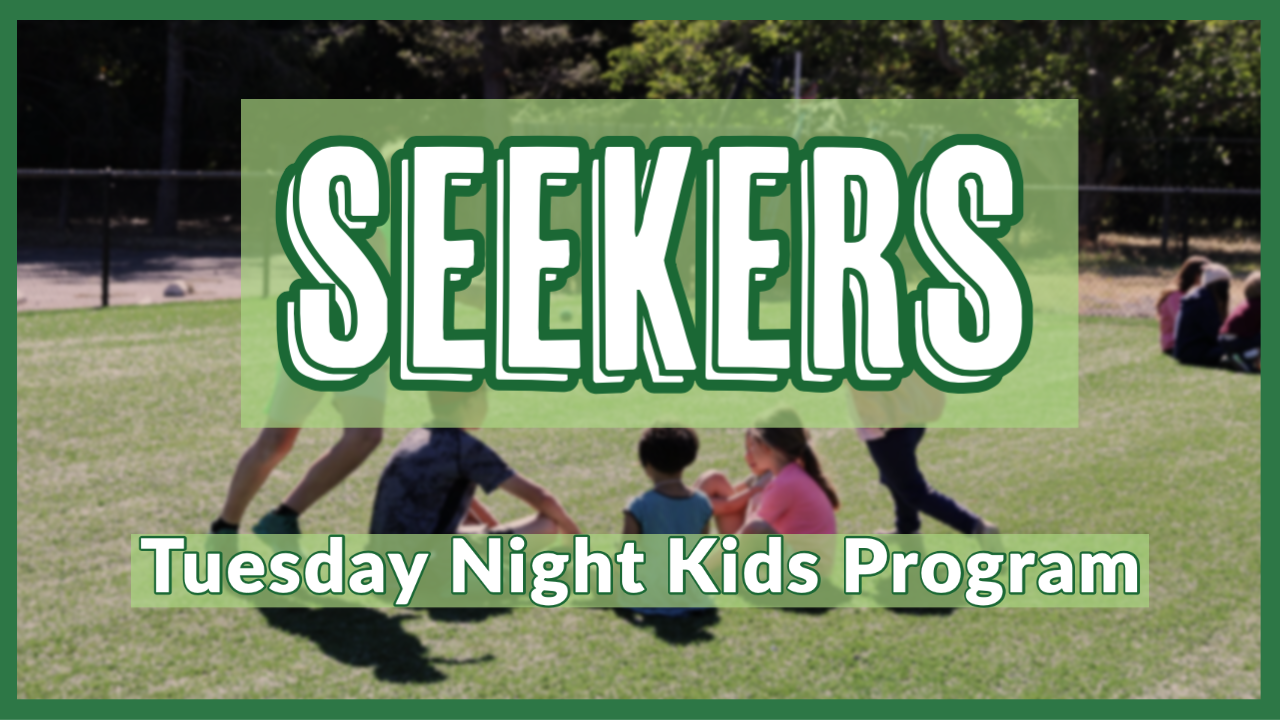 Seekers runs on Tuesdays from 5:30-7:30, Jan 10 -Apr 25. Students will have the opportunity to experience the all-embracing love of God in a community striving to live out the teachings of Jesus. Our program includes a family-style dinner, games, crafts, worship, and Bible stories. Ages 0 through 5th grade are welcome. For those of you who have been to our VBS, Seekers is a very similar style program.
Our registration fees for this semester of Seekers, Januray - April is 1st child is $100; each additional child is $80.
Seekers Calendar for Session 2:
Jan 10th - New Years'!
Jan 17th - MLK
Jan 24th - Chinese New Year
Jan 31st - Science Guy
Feb 7th - Crazy Hat Night
Feb 14th - Valentine Day
Feb 21st - NO SEEKERS Mid-Winter Break
Feb 28th Presidents Day
March 7th - Book Club (Dr. Seuss B-day)
March 14th - St. Patricks Day
March 21st - TBD
March 28th Space Night
April 4th - Easter
We need volunteers! There are so many ways to be involved! Some which will have direct contact with the children and some will have no contact (set up, clean up, laundry, etc.).
We have a place just for you! You can volunteer for different time frames. Teaching and games are 30 minutes before or after dinner etc. We need Table Parents too! A family-style dinner is served from 6:00-6:40. This is an opportunity to connect with a few kids about their day/week and have 'family-style' conversation with dinner. You just show up. We are looking with great anticipation to all God has in store for us in the Fall. We hope you will choose to be a part of this amazing community outreach.